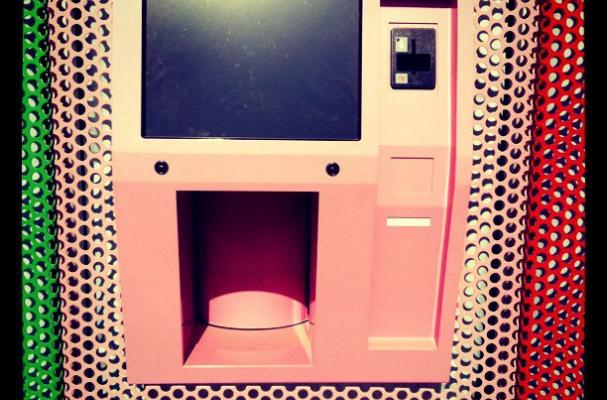 The wildly popular Los Angeles cupcake bakery, Sprinkles, is launching a 24 hour cupcake ATM as well as opening an ice cream shop. According to the LAist, the automated machine will dispense "freshly baked cupcakes, cupcake mixes, apparel and even cupcakes for Fido!...the 24 Hour Sprinkles will be continuously restocked day and night with a variety of freshly baked cupcake flavors." This cupcake ATM will be able to satisfy cupcake cravings at any time (so keep that sweet tooth in check.) There is no word yet on whether the other Sprinkles locations will be installing similar amenities.
In addition, Sprinkles will be opening their ice cream shop, Sprinkles Ice Cream, adjacent from the bakery in Beverly Hills. The parlor will be serving up a slue of fabulous ice creams made with the "finest ingredients," ice cream sandwiches with cupcake tops, cookies, brownies, and waffles cones. The bakery has not released when it plans to open the scoop shop but Angelenos are on their toes in anticipation.
Image Sources:
Want more from Foodista? Sign up below!