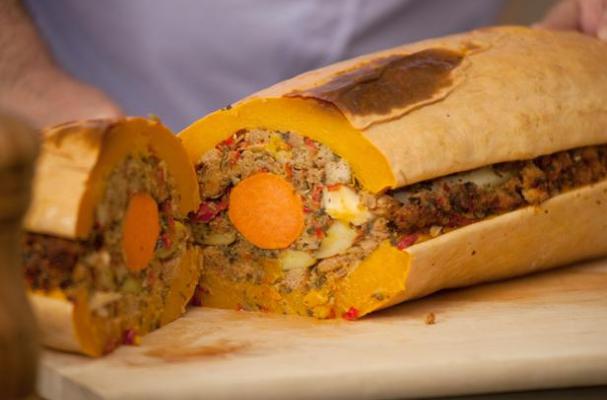 Being a vegetarian can yield some interesting recipes; for instance, the Veggieducken.
The perfect way to avoid "vegan mock meats," the Veggieducken is a giant squash that is filled with onions, bell peppers, leeks and spices such as parsley and sage. If you're feeling creative, fill it with as many different veggies as you'd like. Check out the full recipe here.
Image Sources:
Want more from Foodista? Sign up below!