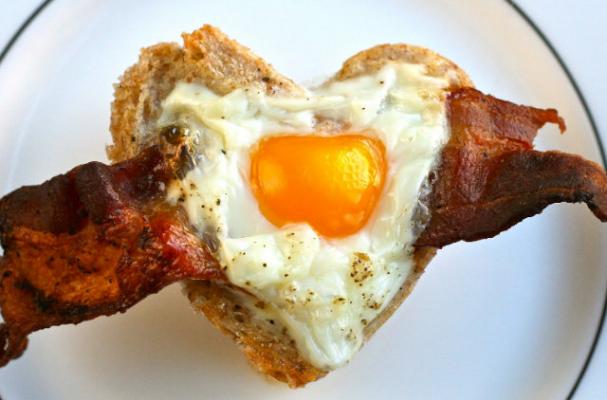 What better way to start off Valentine's Day than with an adorable heart-shaped breakfast? These Valentine's Day Toast Cups are as simple as they sound -- pieces of heart-shaped toast filled with eggs and bacon. This recipe was created by Jaymee Sire of E is for Eat, who provided readers with a step-by-step photo tutorial on how to create this adorable Valentine's Day meal.
"This recipe couldn't be easier. All you do is cut six rounds of bread. Flatten slightly, cut in half and butter each piece. Place buttered-side out in the muffin cups, using extra bread to fill in any gaps (if needed). Place half-cooked bacon in each cup, covering the bottom. Crack an egg in each one and season with salt and pepper," Sire writes. Check out more of the recipe below!
Valentine's Day Toast Cups
Ingredients:
3 to 6 slices of bread
Butter or margarine
6 slices of bacon
6 large eggs
Salt and pepper to taste
To get the rest of the instructions on how to prepare these Valentine's Day Toast Cups, click here.