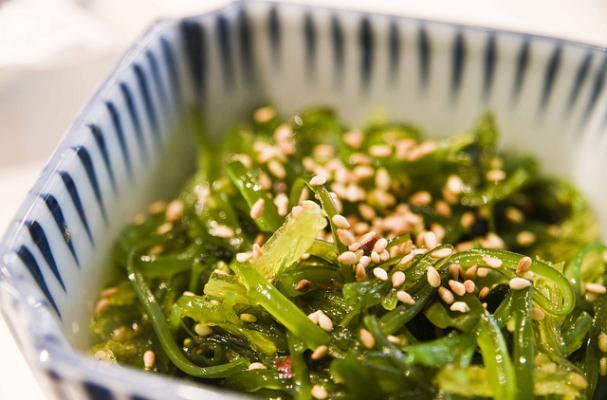 Many folks here in the U.S have started to discover what diners around the world already knew, that seaweed is both tasty as well as extremely good for you. The Asian countries in particular have found some interesting uses for the stuff, including the Japanese Seaweed Salad recipe posted below.
Ingredients:
30 grams (1 ounce) dry mixed seaweed
1 tablespoon + 1 teaspoon rice vinegar
1 tablespoon toasted sesame oil
1 tablespoon soy sauce
1 tablespoon sugar (you can substitute a 1/2 tablespoon agave)
1/2 teaspoon salt (to taste)
1/2 teaspoon ginger juice
1 tablespoon toasted sesame seeds
1 scallion, finely chopped
To read the rest of this recipe, Click Here: Japanese Seaweed Recipe
Image Sources:
Want more from Foodista? Sign up below!