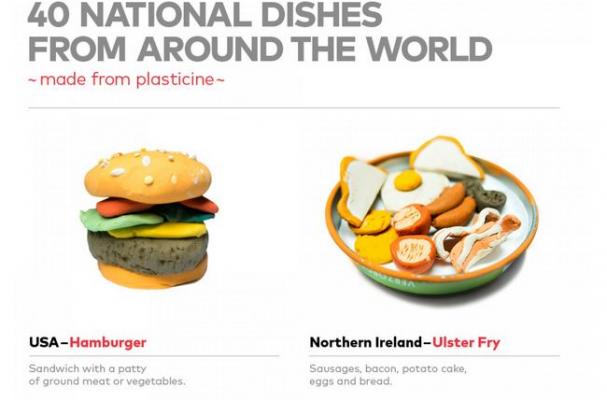 Plasticine (which is basically play-dough ampped up to 11) can be used to create a huge variety of models and artistic creations. Although few of them are this tasty or adorable in appearance.
The infographic below is comprised of 40 images of a varied selection of dishes from around the world, each one made entirely out of Plasticine and more adorable then any food-based artistic creation has a right to be.
Image Sources:
Categories:
Want more from Foodista? Sign up below!